Mathematics is difficult, but it need not be so. With the right approach to studying the subject, anyone can get better at it. 
So with that thought in mind, let us take a look at 4 effective ways you can get better at mathematics, and perhaps enjoy it as well.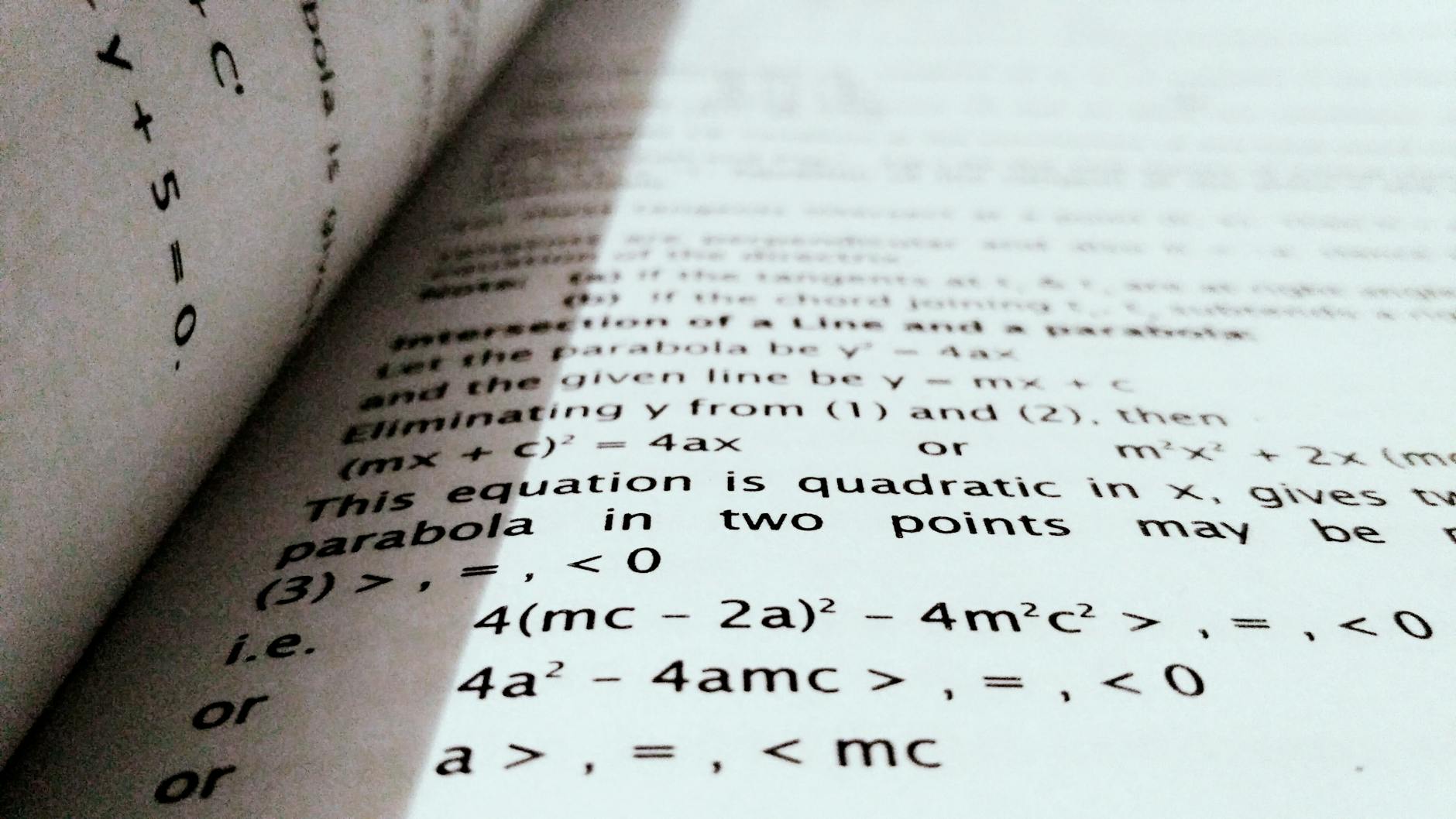 #1 Take Class Notes
One of the most important things you have to do to get better at mathematics is to pay attention during your classes. As the lecture goes on, you might have to juggle between listening to what the instructor is saying, and taking notes of important points. In case you cannot do both, just pay attention to your teacher, and take notes only when you can. 
While taking notes on difficult problems, you must write down the process or approach of solving those problems. As these are more difficult compared to others, there is a chance you might forget how to solve such problems after a week or two. Hence, to make sure you can remember the whole process, it is always a wise idea to take notes (stepwise) on how you have to deal with these problems.
Another thing to remember while taking class notes is that you should never skip a step, or write things in a manner that you cannot read later on. Otherwise, the whole purpose of taking notes is ruined and you will not be able to use the notes when necessary.
#2 Learn from Online Resources
There are a lot of ways to approach a single math problem, which is why it is never a good decision to stick to the way your teacher taught you in class. What you need to do is explore the various other possibilities, which is why you should consider learning various other methods from online resources.
Sweetstudy.com is a great place where you can get in touch with experts from the field of mathematics. Whenever you are stuck with a homework or assignment problem, you can post it on SweetStudy to seek help, and an experienced tutor will be there to help you out. 
Their guided solution to the problem will help you discover new ways to approach it. Besides, you can also ask them further questions if you have any, and they will guide you through them. 
Try not to stay true to just one approach to a math problem. The more you learn or know about it, the more intrigued you will feel. 
#3 Visualize Whenever Possible
Visualization is very important in mathematics. It helps develop an image of how things are working out and allows students to make sense of the numbers and what they are doing.
In statistics, the various bar diagrams and charts help you understand where the numbers and various portions are contributing to. They make it easier for someone who does not know about the numbers in detail to get a quick idea regarding the statistics and come to a conclusion on the problem. Similarly, various graphs and line diagrams help us to better understand various other areas of mathematics so that we can come to a conclusion more easily.
Therefore, whenever possible, try to visualize the problem. Not only will it give you hints on how you can solve the problem, but will also give you a definitive conclusion once you are done solving it. 
#4 Know Why You are Learning Something
A reason why a lot of people do not like mathematics is that they see no purpose behind it. They cannot see past the definitions, examples, and math problems to take a glimpse of the bigger picture. That is why they eventually stop liking mathematics even though they might be good at it. And in the end, this loss of interest leads to their downfall, and they do not bother paying much attention to the subject later on.
Hence, students must know the reasons why they are learning a specific formula, function, equation solving technique, topic, etc. Once they get to see past the typical math problems and understand why they are learning them, there is a chance their interests might grow, and they might end up falling in love with maths (or at least a specific topic from this vast subject). 
Take calculus for example. On its own, it is a boring topic and quite difficult as well. However, when students realize the impact it has on fields like engineering, signal processing, telecommunications, research, etc., they are sure to grow interested. 
This is also a good reason why students need to acquaint themselves with the definitions of various terms and words used in these topics. That way, they get to familiarize themselves with what the topic is about instead of simply jumping into the exercises.
And lastly, practice the problems as many times as you can. As you practice and get better at it, you will start feeling more comfortable and eventually get better at mathematics.